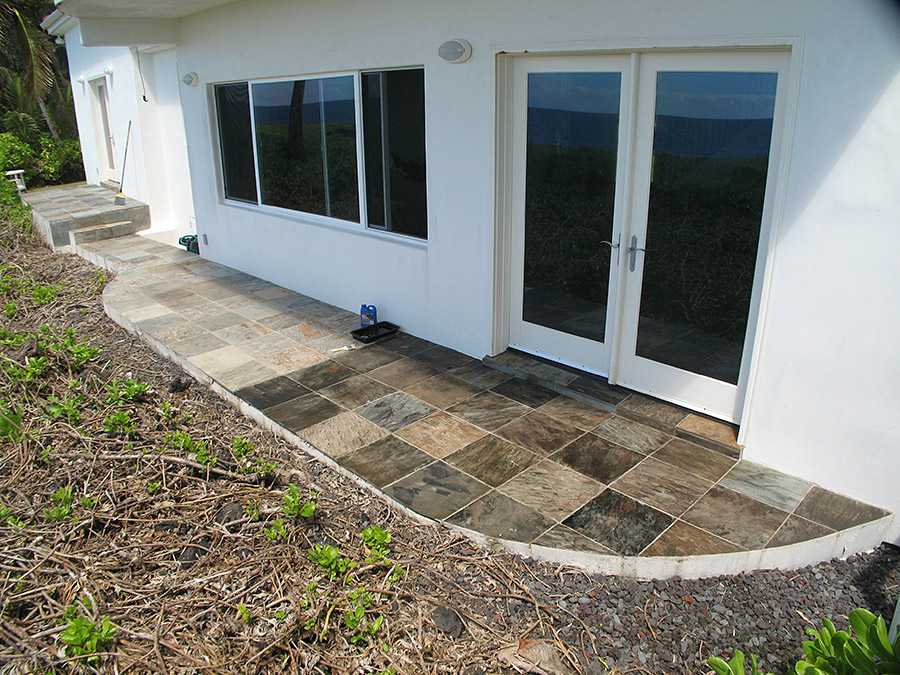 Over time Natural Stone looses it's initial beautiful finish compared to the enhanced looked at installation. That is due to the initial polish or enhancing sealer, applied at installation, wearing off over time.




We can clean and restore the beauty to your natural stone by conducting a deep cleanse and applying a new coat of color enhancing sealer. This sealer also makes daily cleaning easier and protects your floor from daily wear.

Periodic sealing is recommended at least once a year. If sealing is not maintained, then eventually a deep cleanse will be necessary and even sometimes too much damage may have occurred to bring back the original beauty; so it is paramount to have your floor sealed regularly.