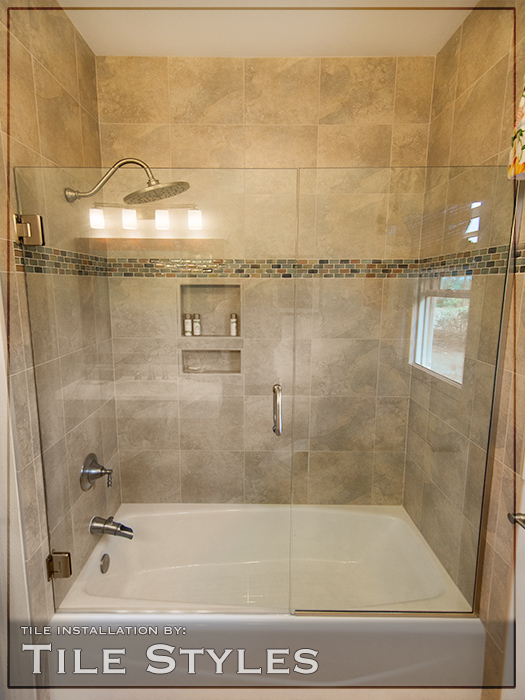 Glass door can be added to most showers and tub enclosures and we can install these after the tile installation.







These glass panels are a great design element and add luxury to your bathroom experience. A few design options are available when choosing a glass panel or door set. You can opt for just a single glass panel on the shower head wall to minimize water splash out, or as seen in this photo, the homeowner chose a two-panel glass door system.
Other design options included tinted glass or frosted glass for additional privacy. Etched patterns and artwork can even be added to the glass.

It's a good practice to plan ahead for thes glass panels. Installation of these panels require strong fastener screws and having the proper wood-stud structure behind the walls will guarantee the panels will stay put and won't flex or fail in the future.