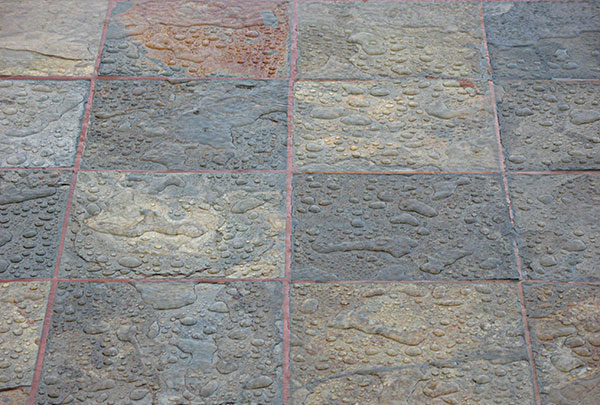 The first thing your should do to protect your new tile floor is to seal the grout lines. If you have natural stone or some other porous tile then that needs sealing also.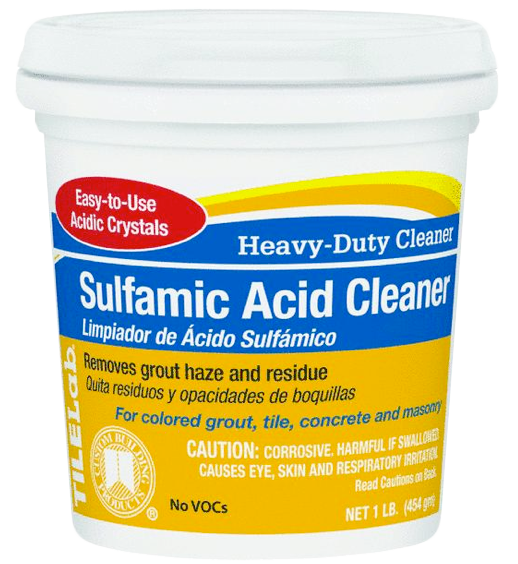 Before I mention sealing, let me address those who have older floors and needs to refurbish them to new.
I recommend sulfamic acid cleaner.
[This is an incidental cleaner; I mean only use this for hard to remove stains or a few times in the life of the floor. I mention this because the "cleaner" slowly dissolves the grout minerals and if used to often will remove the grout entirely. For daily cleaning use a pH neutral liquid cleaner; and also avoid daily use of vinegar or bleach solutions.]
Sulfamic Acid comes in a dry crystal that needs to be added to hot water. Follow the manufacturers directions. You may want to use a stronger solution (less water) for tough stains. If you are cleaning natural stones such as slate, travertine, or limestone then only use a very diluted solution and test the cleaner first in an area not immediately noticeable. DO NOT USE on polished stone. This will etch off the polish. WARNING: The fumes or gases of this product will oxidize stainless steel - Cover ALL stainless refrigerators and other appliances and keep the work area well ventilated.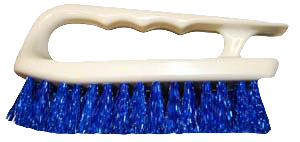 When using this cleaner on grout lines, apply the cleaner solution to the lines, let it set for a few minutes, then use a stiff nylon bristle brush to scrub the grout lines. Then rinse three times with clean, hot water.
Allow the area to completely dry (24 hours) before applying sealer.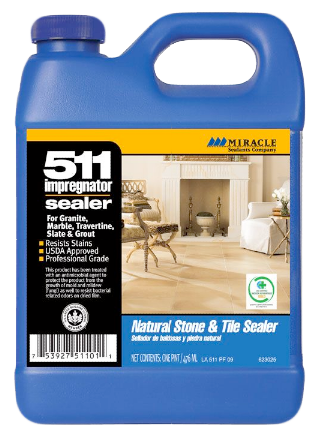 Sealers are used to protect grout lines or porous tiles such as natural stones or saltillo tiles. Glazed ceramic and porcelain tiles do not need sealing.
Sealers comes in a many types. Either they are penetrating (impregnating) or topical. Also these come in water-based or solvent-based. Finally they may include an enhancing chemical to emphasis the color of the tile primarily used for natural stone.
Tile Styles current favorite sealer is Miracle's © 511 Impregnating Sealer. We use this for all grout lines. We also used for natural stones but this does not enhance the color.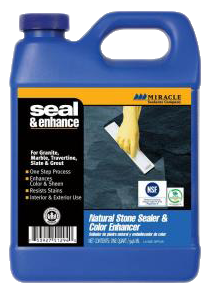 For those tile that benefit from enhancement we use Miracle's © 511 Enhancing Sealer.
These sealers make travertine, limestones and slates look even better by emphasizing the various colors.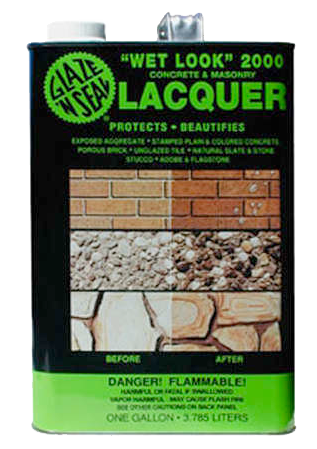 Some people prefer a "wet look" or shiny appearance on their tiles. In this case we use Bonded Materials "wet Look Lacquer".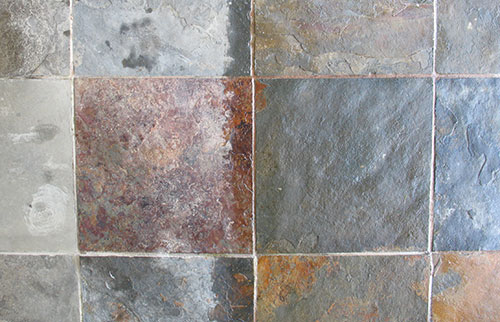 This image to the right demonstrates the before and after effects of enhance sealers.
Topical sealers usually have a level of shine and after they dry leave a protective film on the top of the tile. This mat be desirable for those stones that have a dull finish. Keep in mind that a topical sealer will wear off in high traffic areas and will require additional coats to be applied periodically when necessary.

To make applying sealer to the grout lines easier is the brush-tip applicator. FIll the bottle and simply brush on the sealer along the grout lines. After a few minutes wipe the excess from the tile and your ready.
FInally a common question is "How often should I seal?"
This will depend on your level of use, volume of traffic, environmental conditions, and type of use. Areas that has lots of traffic will wear more often so will bathrooms and countertops due to the number of cleanings they receive.
A general guideline is that if the tile or grout absorbs water then it's time to seal. After sealing, any water or spilled liquids should bead up as seen in the upper most image of this article.
Click any of these images for a closer look.